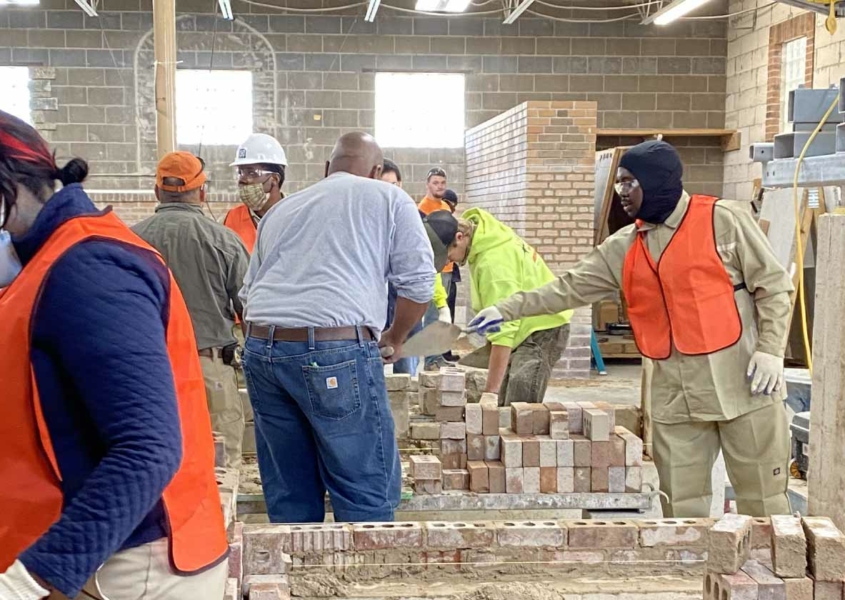 Each week Dr. John Gaal provides us with a Workers' Wellness Update. This update provides workers, community partners, and more with important articles that he has curated. Below are links to the articles. We hope you enjoy one, a couple, or all of the articles.
About our Worker Wellness Program (WWP):
For many decades, organized labor has played a key role in establishing minimum safety standards in the US workplace. These efforts have mainly focused on the physical aspects of safety (i.e., falls, chemical exposure, noise reduction, etc.). More recently, public health professionals have identified that in order to better protect workers, the workforce eco-system must address the whole person. To this end, a major goal of establishing a WWP is to ensure that all workers have access to timely information regarding their mental aspects of safety on the job and in the community. In so doing, we will offer programming and advice on issues related to work-life balance, wellness, and well-being.
As the WWP develops, we will seek partnerships with local community agencies so that programming can be tailored to local needs. It is our intention to have a presence in towns across the state as a means to deliver training and/or perform research that informs our future activities for the benefit of all workers.
Articles of the Week: June 6, 2021
Are Vets and Pharmacists Showing How to Make Careers Work for Moms?
Answering the call: Changing how 911 responds to mental health crises
Doctors should do 'biopsychosocial' biopsies, where they learn who their patients are as people
Seasonal Affective Disorder Isn't Just for Winter
Four Lessons From Your Anxious Brain
Yes, Your Employer Can Require You to Be Vaccinated
Helping Kids Manage Anxiety and Ease Back Into Activities This Summer
What Can You Do to Lower Your Risk of Alzheimer's Disease?
We're Overlooking a Major Culprit in the Opioid Crisi
TED Talks Won't Treat Your Depression
What's Keeping You Up at Night?
The Pandemic Messed With Your Sleep. Here's How to Feel Rested Again.
The Longevity Benefit of a Physically Demanding Job
How to Think Outside Your Brain
Women Now Drink As Much As Men — Not So Much For Pleasure, But To Cope
The Psychological Benefits of Commuting to Work
Suicide attempts rose among adolescent girls during pandemic, ER data suggest
The Pandemic's Toll on Teen Mental Health
Are Psychedelics the Next Big Cure?
Magic Mushrooms Helped Me Cope With Postpartum Depression
NOTE: The links provided above are for informational purposes only. None of these serve as a substitute for medical advice one should obtain from his/her own primary care physician and/or mental health professional.
https://moworksinitiative.org/wp-content/uploads/2021/06/Missouri-Works-Initiative-Worker-and-Labor-Union-Programs.jpg
840
2000
Dr. John Gaal
https://moworksinitiative.org/wp-content/uploads/2022/01/missouri-works-initiative-logo-new-1-300x222.png
Dr. John Gaal
2021-06-18 23:03:24
2021-06-21 16:11:33
Worker Wellness Blog: Week of June 6th